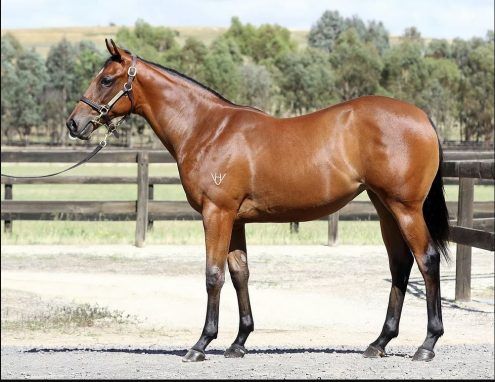 1 Year Old Bay Filly
Silks: Pink with brown armbands & cap
Looking for an affordable entry to horse ownership? We've got you covered.
I believe this filly was an absolute steal and a great opportunity for those wanting to be involved in a racehorse who should be competitive at the early 2-year-old races. Her sire, HELLBENT is by the Champion sire I AM INVINCIBLE and was a Group 1 winner in the William Reid at Moonee Valley. Her Dam, GREAT PANACHE was a consistent racehorse with 4 wins to her name and 15 placings from her 35-start career, this is her first foal.
With 70% of the Hellbent / Great Panache filly already sold, please get in touch quickly if you wish to reserve your share.
Contact 360 Bloodstock on 0477 292 485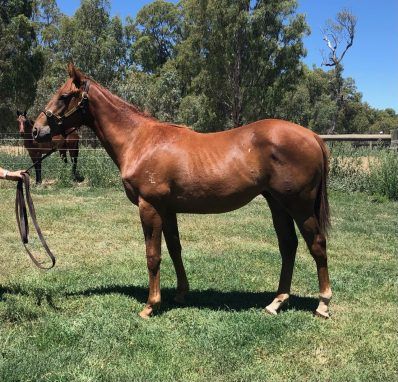 1 Year Old Chestnut Colt
Trainer: Shaun Dwyer
Winning Rupert is by champion stallion Written Tycoon and started his career with 5 straight wins before being retired to stud due to an injury.


6 starts, 5 wins, 2 track records


Unbeaten before injury as the favourite for the Magic Millions Guineas


Shares are available in this striking colt with the owners retaining 50%. A 10% share is $4,000.00 and billing commences on the 1st February 2021.
Commercial value of Winning Ruperts? Winning Rupert's first crop are 2yos and 2020 sales in his first year saw 73 yearlings sold at an average of $73,439. He is well represented in the Magic Millions (the most market driven of the sales) happening next week with 18 entries and is one of the few stallions whose 2020 stud fee was maintained at the 2019 level. His offspring have shown good ability on the track, he has had 4 to race so far, with 1 winner and the other 3  running a place at their only start and is 7th on the first year sires table with those in front  having many more runners to date.
For the background on  Winning Rupert  have a read of his stallion page on Newgate Farm's website:

http://www.newgate.com.au/horses/winning-rupert-32159.html
How did we end up with the colt? Todd Lichti (who bred Miss Leonidas and was named the Victorian small breeder of the year for a second time in 2020) selected his mum based on her genetics, see below his comments at the time we purchased the mare with the colt in utero:

"I do think Winning Rupert could be a nice, sneaky bet at stud and has gotten large books of mares in his first two seasons (should have over 100 foals on the ground each year from them).  He could've been anything had he not gotten injured and sustained speed of this kind is not often seen."

"Her page reminds me a little bit of Miss Leonidas's mum's page when I bought her in foal … well related, had produced sound horses/winners that raced over a number of years without producing anything of real note.  The stallions Startling Aura has visited prior to Winning Rupert all (Artie Schiller, Bel Esprit, Star Witness) only cover one line significantly that I look for while Any Given Saturday covers multiple but still wasn't successful here (very few shuttle stallions are).  I consider this her best mating by a long way. I've been keeping my eye out for the right mare IFT Winning Rupert.  Pedigree strong enough to give us a chance of getting a nice horse."
Based on breeding, he will be a speed horse and potentially race as a 2yr old.
For further information call Shaun on 0438 880-866